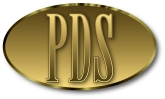 Frequently Asked Questions (FAQ's): From time to time questions arise that are common to parties interested in having a web site built for them. This section is dedicated to answering many of the more common questions and may be updated with additional questions from time to time.
Why should I/we have a website?
This is the basic question people or organizations must ask themselves. Here is a list of possible answers:
You have a product or service(s) you would like to sell to a potential untapped customer base.
It's easier to get more extensive information out to potential customers.
You would like to provide your customers with detailed information on the use of your products or services.
You would like to efficiently answer questions about yourself or your business.Clients expect companies to have an internet web presence these days
You want to provide an easy way for your customers to find out about their orders and to order on line
You want to make it easier for customers to locate information about your business.
Sooner or later, most businesses will want to be online. Is it your time?
How do I/we get started?

The easiest way is to give us a call at 435-752-5504, or email us at sdbarker@pdsrv.com and get the ball rolling. At Professional Digital Services, Inc. (PDS, Inc.) we know the questions to ask so that you get off to a good start.


What do we need to be an effective web site - one that sells?

That is a tough question. It is important to realize that a website should be only one part of your sales strategy. In addition, other factors play a role in how well your web site sells. For example, customer service, fulfillment, follow-up, product/service quality, online and offline marketing, and other factors all play a vital role in the effectiveness of your business, and more specifically, the effectiveness of your web site. The internet web site is only one of the factors. That said, here are some important aspects of effective web sites that we will help you include in your web site:
Overall professional graphic presentation
Effective sales and web site copy
Site navigation
Content
Online catalog
Shopping cart
Secure financial transactions
Online payment system
Merchant account
Promotion
Once we decide to have Professional Digital Services, Inc. develop our web site, what role will we play?
At Professional Digital Services, Inc. we pride ourselves in making sure that you are informed at every point in development of what we're doing. We will set up points in the process where we will seek your approval. For example, we will develop a number of web site graphical treatments for you to review. You make the decision on which one you want. If you don't like any of them, we go back to the drawing board. That will be our process all along. Additionally, we will expect you to provide your ideas of what you want in the web site, including copy and graphics. We ask for your input as to the purpose and direction of the web site.
Will we get to review the web site before it is put on the internet?
Absolutely! We want your complete satisfaction before we put anything up for the public to see.
Will we have to host our web site on your hosting service?
No, your web site can hosted anywhere you want. We do have a hosting service that we work with that you can consider. This service is excellent and costs less than most other hosting services. We will help you find a hosting service if you would like.
Do we have to provide all the information that Professional Digital Services, Inc. puts up on the web site?
We will consult with you on your web site content as to how the content will be developed. Of course, we don't know your business. So you'll have to provide the bulk of the information. However, we can locate or develop the graphics that you will need. If you have a company logo, we will need that, or we can have our graphics artist design one for you. Any sales literature you have may be needed. We have professional copywriters on our team who can write copy that will make your web site all the more effective. Also, we will provide suggestions on content that you might want to consider placing on your site.
What if I don't want a business web site, can you help me develop my site?
Sure. We have developed a number of web sites that are personal or organizational that don't involve internet commerce. As you can imagine, the possibilities are unlimited. We welcome the opportunity to consult with you on the possibilities of developing a site around your personal and organizational interests.
Can you register a domain name for me?
Yes. We can register a domain name for you at a very Reasonable Rate. We can help you develop a domain name out of the choices available. Once your website is developed, we will make arrangements to direct your domain name to your hosting service.
Do you submit our web site to search engines?
As part of our web site development service, we submit your web site to the most popular search engines. This is a one-time service we provide free with your development contract. If you want a more concerted effort to receive high placement on the more popular search engines, we will let you know what is possible and negotiate with you if you want us to do more. During the development process, PDS, Inc. will make sure that your site is developed in a way that will help assure higher placement on the search engines. We will offer further suggestions on how to get high rankings on the search engines.
Once you have developed our website, will you stick with us to keep our web site up-to-date?
That's one of the things we take great pride in. We want your web site to do the job. We won't abandon you. We can negotiate how we will continue working with you to keep your web site dynamic and up-to-date.
Do you guarantee your work?
Most certainly! If something doesn't work right or we don't meet the agreed contents of the site, we will make sure that it's made right, at no extra cost. Once the site has been built and the content is on pages, if you change your mind about something on the site, we are more than happy to accomodate, but there will be an extra nominal charge.
Why should we use Professional Digital Services, Inc. to develop our website?
We're glad you asked that question. We know there are many other fine web site development companies and individuals who can meet your needs. However, we pride ourselves in two aspects:
First, we have resources that can handle any type of web site development technicalities. And we know that they are some of the best available.
Secondly, we have a reputation for close consultation with our clients. We attempt to understand your business and needs. We consult continuously through the process to make sure we meet your needs. We are not a large company that treats you like "just another client."
We are pleased to direct you to some of our satisfied customers. We've developed web sites for one-person businesses, small businesses, and operations such as a large shopping mall. To see examples, click on our Client Sites page.