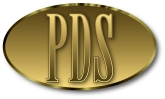 Professional Digital Services, Inc. (PDS) wants you to have a successful web site experience. PDS, provides a full range of web site design, development, and maintenance services tailored to meet your internet needs. These services include (click on each service for further details):

Initial Planning and Consultation (between client and PDS staff)
We offer a free consultation on your web site needs. In a collaborative effort, your needs and goals will be spelled out so that we mutually understand exactly the goals and scope of your site development project. During this collaborative effort, the PDS staff and associates will offer suggestions on functionalities, graphics, and text for inclusion in the site.
Once agreed upon, PDS draws a formal contract for signature by the two parties. The contract spells out the time deadlines, responsibilities of both parties, scope of the project (including a list of functionalities), and costs.
Upon signing of the contract, PDS will design the basic structure of the web site. PDS provides a diagram and outline list of the pages to be included in the web site. Each page listed on the outline will be accompanied by a layout diagram of how each page will appear (including areas shown on the layout for each content item on the web pages). These layout diagrams are skeleton versions of each web page to be included in the web site. PDS will submit this information to you for approval. With approval, the actual web site development effort begins.
The look of your web site says a lot about you and your organization. Some very eye-pleasing graphics are available for free. If you want a unique look to your web site, specifically geared to the theme of your business or organization, you may want to consider some custom graphics. We will discuss your graphics presentation in the planning phase.
PDS has access to some of the finest graphics and artistic talent around. During the planning phase PDS and the client agrees on the level of graphics to be included in the web site. We can include graphics such as the following:
Photographs (either stock, your photographs, or custom photography)

Line drawings

Animation

Logos (your logo or custom designed logo)

Banner

Button

Background

Website templates (stock or custom-made)
Perhaps the most neglected aspect of web site development is the text that accompanies the web pages. You want the information on your web site to convey a professional presence as well as motivate people to do something, whether to buy, think, or be entertained. PDS provides a full range of copywriting services, including:
Web page text

Sales page text

Autoresponder messages - messages that are automatically emailed to people who respond to one of your email addresses

.

Press releases

Online classified ads

Articles - written and submitted for publication

Evaluation of your copy
In the planning phase, you can decide whether you are going to submit your copy or you want us to develop the copy for your web site and perhaps other promotional efforts.
Many web sites feature information in the form of databases, such as financial sites and statistical sites. They often require updates on a daily, weekly, or monthly basis. PDS offers database design and development using such programs as Access, Cold Fusion, Oracle, and MySQL.
Many web sites require gathering information from visitors to the site. For example, you may want to capture the email address of your visitor. This requires the development of a form to obtain that information. Some forms are simple, such as subscribing to a newsletter; others are far more complex requiring many different types of information. Once we determine in the planning phase that you need certain forms, PDS will design and add these forms to the website.
A functionality is a capability the web site provides to its visitors. A functionality could range from posting the time and date to current news headlines (for various areas of interest such as business news, current news, sports, stock market prices, etc.) to sophisticated programs that provide complex capabilities of interest to your visitor. Many of these functionalities are available (some free, some for various ranges of fees) through vendors. Some functionalities must be programmed by highly-skilled computer programmers (such as CGI, Java, PHP,Perl, DHTML, etc.). Through our network of programmers and developers, we can meet any need you have for added functionalities.
If you intend to use your web site as a tool for marketing your products or services online, you need to have eCommerce capability. eCommerce consists of the following, which must be designed into the web site:
Online catalog -

listing of products and services, with descriptions and graphics, if necessary

Shopping cart -

online equivalent of the grocery store shopping cart, where customers place the products and services they want to purchase until the check out.

Payment system

-

means for people to pay for your products and services; you can offer people the opportunity to pay by credit card, electronic check, or more traditional forms of payment such as personal check, money order, cash. If you choose a credit card payment system, you must have a system to verify the validity of the credit card.

Merchant account -

a banking system that collects your revenues and forwards the funds to your accounts (Some payment systems do not require a merchant account, such as PayPal, Clickbank, etc.)
As part of the planning process, PDS will explore the range of possible eCommerce systems available to meet your needs. There is a dramatic range of costs depending on what capabilities you need for your eCommerce system.
As part of our service, PDS will collaborate with you and your organization to determine a suitable domain name. The domain name is the web address that people use to get to your web site. It should be memorable and perhaps descriptive of your company name or services. PDS will register the name and see that it is transferred to the appropriate hosting service.
Each web site needs to be hosted on an Internet computer server. The companies that provide this service are normally called Internet hosting services. Even though PDS offers a hosting service, you would not be required to use our service. We will assist you in finding a hosting service that meets your needs.
PDS offers hosting services:
PDS works with a third party hosting service with which we are pleased. Rates for hosting can be found by clicking here. PDS is pleased to be able to keep our costs down by using a third party hosting service. However, technical aspects of the hosting service are their own responsibility and not those of PDS PDS, will however work with you and the third party host to resolve any difficulties quickly and efficiently.


Web Site Promotion

By "web site promotion" we mean strategies and techniques to get more qualified visitors -- those who would be interested in the information you have on the site, or would likely purchase the products or services you offer--to your web site.
As part of your contract with PDS, we will submit your web site to the most popular free search engines available (they change from time to time). We also provide you with suggestions for further promotion of your site. Should you decide to have PDS do any further promotion of your site, we will negotiate the strategies and the cost of such promotion.
There is a vast array of promotion methods available, with new ones coming out almost every day. Some of these promotional strategies and techniques must be carried out by the owner of the web site. In other cases, PDS can pursue promotion methods at a nominal cost should you decide to have us carry out these tasks.
Here is a partial list of these strategies:
Search engine placement (an art in and of itself)

Publicity releases (online and in printed publications)

Email campaigns

Advertising (online and in printed publications)

Joint ventures

Electronic newsletters (commonly called eZines)
In the planning phase we can suggest and come to an agreement on some methods for promoting your web site. As time passes, and more methods come to light, we will offer suggestions on promotion methods and, if desired, PDS can carry out the promotional efforts.
Web sites must be dynamic, with fresh information, products, and services to remain vibrant and alive. PDS offers services to review with you, the web site's effectiveness in meeting your goals and needs. Any further redesign of the web site will be agreed upon between you and PDS For example, you may want to add more current information about your organization, your services, photographs and other graphics, additional functionalities (as they become available), added products and services, etc. Please see our fee structure.
We will consult with you on an agreed upon basis regarding your website so that we may be in a better position to keep your web site up-to-date and dynamic.

PDS also provides a website evaluation service. We will review your current web site and make recommendations for improving the web site to meet your goals.